Direct mail requires 21% less cognitive effort to process than digital media, suggesting that it is both easier to understand and more memorable. Overall effectiveness, referred to as the motivation-to-cognitive load ratio within the study, showed that direct mail scored an average 1.31 compared to 0.87 for all digital channels. Digital Direct Mail We harvest your website visitors' IP addresses, run them through our Reverse Appending algorithm to identify their physical address, and deliver targeted direct mail pieces through one of our printing partners within 48-72 hours of a site visit!
While more consumers are spending time online, you can still find ways to connect with them and build relationships with them IRL (in real life). One of the best ways to marry your digital and traditional marketing strategies is through Digital Direct Mail.
What is Digital Direct Mail?
Digital Direct Mail is when you use online data to send old fashion direct mail to a contact. This marketing tactic has many benefits including:
·The ability to send hyper-targeted messages

Keep your brand top of mind

Drive actions and conversions

· Build relationships
What Is Retargeted Direct Mail?
With programmatic technology, companies can now see what actions customers take on their site and use that information to send personalized direct mail 24-48 hours after the interaction. That means mail is sent while your brand and products are top of mind.
Combining digital and direct mail can result in 20% or higher response rate. that's 10x higher than traditional direct mail at 2% and 200x higher than digital retargeting at .1% CTR. 2*

60% of marketing respondents said retargeted direct mail increased ROI. 3*

47% of marketing respondents said retargeted direct mail increased conversion rates. 1*
How Can I Add this Into My Marketing Mix?
There are endless possibilities for incorporating Direct Digital Mail into your strategy.
Digital and Print Marketing: Send postcards that look like your ads to your geofence for an increased lift+response. You don't need to compete for screen space!

Email to Direct Mail: Schedule your email campaigns to send after triggering a postcard so that they arrive around the same time for the best possible response rate

Onboarding: Automatically welcome new customers with a handwritten note to your brand and business when they sign up or purchase your products online.

Local Announcements and Specials: Easily reach entire local communities with custom postcards. Announce new products, menus, inventory, events, and specials

Post-Purchase Upsell: Automatically send mail after an online purchase, enticing the customer with another product.
How It Works
Creating a retargeted direct mail campaign typically involves three all-important steps:
Top 10 Direct Mail Companies
Setting digital triggers on your website

Choosing direct mail formats to send

Testing the elements of a campaign
How To Measure results
Digital Direct Mail Examples
QR codes are high-tech boxy-looking bar codes that can be printed directly onto print ads and direct mail pieces. Via a scan by a customer's phone, a direct mail campaign can connect potential customers to digital content or a digital platform – either of which can be designed to drive the next phase of their customer journey. Below are two of QR code's most exciting direct mail uses:
Brand discovery experiences: Not ready to push a sale right away? A QR code scan can allow potential customers to instantly access an array of digital experiences that may get them excited about your latest product, service, or location. The code can take them to a video, for instance, or a specially-designed interactive web page designed to drive a first round of sales-free engagement. From there, you can engage them to sign up for news and special offers, or RSVP to your next event.

Instant purchases: Ready to push a sale? No problem. You probably already know how important to business social media platforms can be. But did you know that social media platforms can also be shopping carts now? Why not help potential customers become followers and let them purchase products from your social media feed at the same time? The genius of adding QR codes to mailers is that they can help do just that: With just one scan, you can acquire thousands of new followers who can instantly purchase your products directly from your social media accounts.
Adding Direct Mail into your marketing mix is easy. Get Started with your campaign today!
"Direct Mail Conversion Research," USPS, February 2019. Please note: All statistics were based on a survey of 75 marketing decision-makers.

Tara Johnson, "Programmatic Direct Mail Retargets Online Shoppers," CPC Strategy Blog, July 19, 2016.

"Direct Mail Conversion Research," USPS, February 2019. Please note: All statistics were based on a survey of 75 marketing decision-makers.
DirectMail.com is an industry leader providing Intelligent Marketing Solutions to the nation's leading brands, fundraisers, membership organizations and midmarket enterprises. We give organizations Insight & Analytics that turn their raw numbers into useful information to support strategic decision-making and bottom-line growth. Our Agency & Creative Services define a unique communications approach that entices your customers and donors to respond and keep coming back. Our industry savvy enables us to recommend the right Data Products & Tech to target and reach precisely the audiences and segments you desire. Our Digital Marketing experts help you perfect your Omni-Channel Marketing campaign and measure the results. DirectMail.com's in-house direct mailing Production & Distribution capabilities span the spectrum of fulfillment methods, from enhancing online engagements to producing millions of personalized and compelling direct mail pieces, hand-delivered to your ideal targets.
DirectMail.com is also an industry leading direct mail advertising company in providing targeted marketing lists, mailing list services and targeted email marketing lists.
Digital Direct Mail Services
Featured Clients
Digital Vs Direct Mail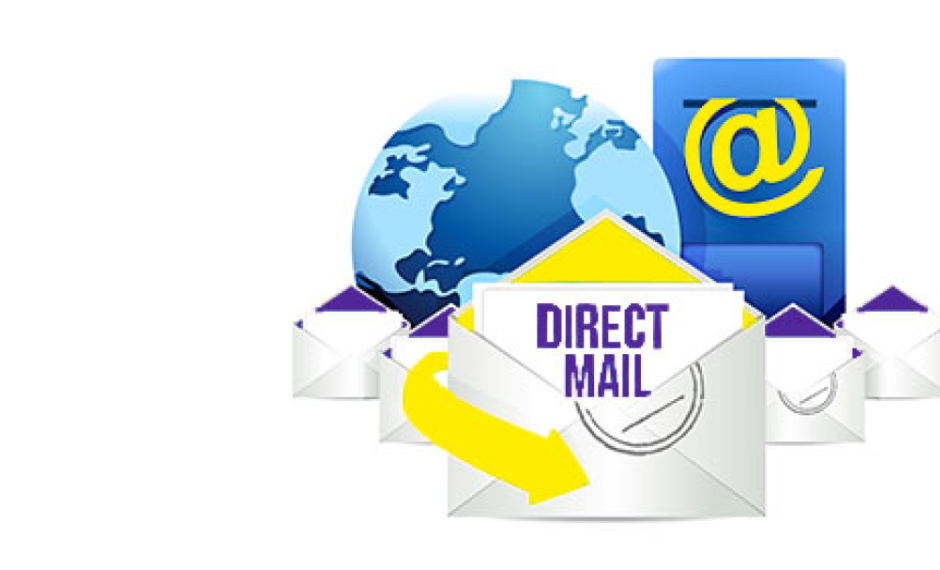 Digital Direct Mail
For 50 years, DirectMail.com has helped clients develop impactful, multi-channel, data-driven campaigns with pin-point accuracy.