Continue your quest to build your greatest empire with the Civilization VI - New Frontier Pass, featuring eight new civilizations and nine new leaders, and a variety of new gameplay content, including six new. In Europe, I expect there'll be a bit of a reluctance to introduce new civs as the region is highly represented already. Due to the way Civ 6 dealt with Greece and India, I think something like Florence is more likely to be represented via one possible leader of an Italian civ than its own thing.
Last month, it was all about the barbarians. But the sixth and final DLC for Civilization VI – New Frontier Pass was revealed earlier today. The Portugal Pack launches for Civilization VI on March 25, and it offers a new civilization to cultivate, as well as an additional leader. But that's not all. The pack also includes new World Wonders and a map script. And also zombies. Yes, the game will allow you to to take on the undead in the new Zombie Defense mode.
The Portugal Pack and zombie mode for Civilization VI were shown off in today's Developer Update. There, the Civilization team demonstrated all the new and fancy additions coming to the pack. Anton Strenger, lead designer on the game, described Portugal as one of the "first truly global civilizations." You will have port cities to control, as well as its naval empire.
Of course, you may be wondering what's in story for the wonders. The first World Wonder on offer is the Torre de Belém. You need to build it on a Coast tile, adjacent to a Harbor district. But once it's up, the wonder offers you +5 gold (+2 for every nearby Luxury Resource), as well as one Great Admiral point per turn. The second wonder is Etemenanki. This wonder will add +2 science and +1 production to all Marsh tiles, or +1 Science and +1 Production if your empire has Floodplains tiles. You can check out both in detail in the developer update below.
Just about everything has zombies these days, huh?
Now, we get to the brain meat of the story. Indeed, the Portugal Pack in Civilization VI – New Frontier Pass will include zombies. The new Zombie Defense mode will make dealing with conquests even more difficult. Fallen soldiers don't stay down for long, returning to the land of the living to attack still-living soldiers. Naturally, any soldier defeated by a zombie will return, and the dance of death will begin anew.
To defend your civilization, you can create traps and barricades to defend and damage members of the shuffling horde. There are also city projects that you can construct that offers temporary control over the undead, so long as they're within your borders. But let's hope it doesn't get that bad, eh?
The Portugal Pack, with two new wonders and zombies, comes to Civilization VI – New Frontier Pass on March 25.
Civ Vi New Civs
The Civilizations and known unique Leaders or Units / Buildings listed so far in Civilization VI. See Also: City-States.
Civilizations
[

editedit source

]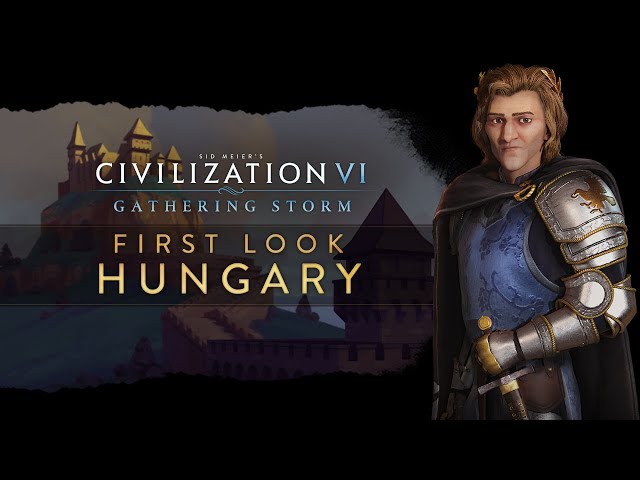 The Civilizations and their Leaders / Special Units / Agendas
Civilization
Leader
Leader Bonuses
Leader Agenda
Special Ability
Special Unit
Special Other
Special Infrastructure
Play Style
America
Roosevelt Corollary
Big Stick Policy
Founding Fathers
P-51 Mustang
Rough Rider
(UniqueUnit)
Film Studio (Building)
Arabia
Righteousness Of The Faith
Ayyubid Dynasty
The Last Prophet
Mamluk
Madrasa (Building)
Religion
Australia
Citadel of Civilization
Perpetually on Guard
Land Down Under
Digger
Outback Station (Tile Improvement)
Aztec
Gifts For The Tlatoani
Tlatoani
Legend of the Five Suns
Eagle Warrior
Tlachtli (Building)
Domination
Brazil
Magnanimous
Patron of the Arts
Amazon
Minas Geraes
Street Carnival (District)
Culture
China
The First Emperor
Wall of 10,000 Li
Dynastic Cycles
Crouching Tiger Cannon
Great Wall
(UniqueTile Improvement)
Culture
Egypt
Mediterranean's Bride
Queen Of The Nile
Iteru
Maryannu Chariot Archer
Sphinx
(UniqueTile Improvement)
England
Pax Britannica
Sun Never Sets
British Museum
Sea Dog
Redcoat
(Unique Unit)
Royal Navy Dockyard (District)
Domination
France
Catherine's Flying Squadron
Ladies-In-Waiting
Grand Tour
Garde Impériale
Château
(UniqueTile Improvement)
Culture
Germany
Holy Roman Emperor
Iron Crown
Free Imperial Cities
U-Boat
Hansa (District)
Science
Greece
Thermopylae
With Your Shield or On It
Plato's Republic
Hoplite
Acropolis (District)
Culture
Surrounded By Glory
Delian League
Plato's Republic
Hoplite
Acropolis (District)
Culture
India
Satyagraha
Peacekeeper
Dharma
Varu
Stepwell
(UniqueTile Improvement)
Religion
Japan
Divine Wind
Bushido
Meiji Restoration
Samurai
Electronics Factory (Building)
Domination
Kongo
Religious Convert
Enthusiastic Disciple
Nkisi
Ngao Mbeba
Mbanza (District)
Culture
Macedon
To The World's End
The Hypaspists
The Hetairoi
(Unique Unit)
Basilikoi Paides (Building)
Norway
Thunderbolt Of The North
Last Viking King
Knarr
Berserker
Viking Longship
(Unique Unit)
Stave Church (Building)
Domination
Poland
Lithuanian Union
Saint
Golden Liberty
Winged Hussar
Sukiennice (Building)
Persia
The Immortal
(Unique Unit)
The Pairidaeza (Building)
Rome
Trajan's Column
Optimus Princeps
All Roads Lead To Rome
Legion
Bath (District)
Domination
Russia
Grand Embassy
Westernizer
Mother Russia
Cossack
Lavra (District)
Culture
Scythia
People of the Steppes
Backstab Averse
Killer of Cyrus
Saka Horse Archer
Kurgan
(UniqueTile Improvement)
Domination
Spain
El Escorial
Counter Reformer
Treasure Fleets
Conquistador
Mission
(UniqueTile Improvement)
Religion
Sumeria
Adventures With Enkidu
Ally of Enkidu
Epic Quest
War-Cart
Ziggurat
(UniqueTile Improvement)
Added in Rise and Fall:
Civ Vi Civilizations
Chandragupta - India alternate leader
Genghis Khan - Mongolia
Poundmaker - Cree
Seondeok - Korea
Wilhelmina - Netherlands
Tamar - Georgia
Robert the Bruce - Scotland
Lautaro - Mapuche
Shaka - Zulu
Expected Future Civilizations
[

editedit source

]
Soon to be added in The Gathering Storm:
Mathias Corvinus - Hungary
Kupe - Māori
Wilfrid Laurier - Canada
Pachachuti - Inca
Mansa Musa - Mali
Christina - Sweden
v

·

d

·

e

Civilizations and Leaders

Civilizations

America • Arabia • Australia • Aztec • Brazil • China • Egypt • England • France • Germany • Greece • India • Japan • Kongo • Macedon • Norway • Poland • Persia • Rome • Russia • Scythia • Spain • Sumeria

Leaders

Teddy Roosevelt • Saladin • Montezuma • Pedro II • Qin Shi Huang • Cleopatra • Victoria • Catherine de' Medici • Frederick Barbarossa • Gorgo • Pericles • Gandhi • Hojo Tokimune • Mvemba a Nzinga • Harald Hardrada • Jadwiga • Trajan • Peter • Tomyris • Philip II • Gilgamesh • John Curtin • Cyrus II • Alexander
Best Civ 6 Civ
Retrieved from 'https://civ6.fandom.com/wiki/Civilizations?oldid=30636'